Register today!
Click the link below to register for High School Youth Ministry for the 2020/2021 School Year!
https://permission.click/xG751/us
St. Mary's Youth Ministry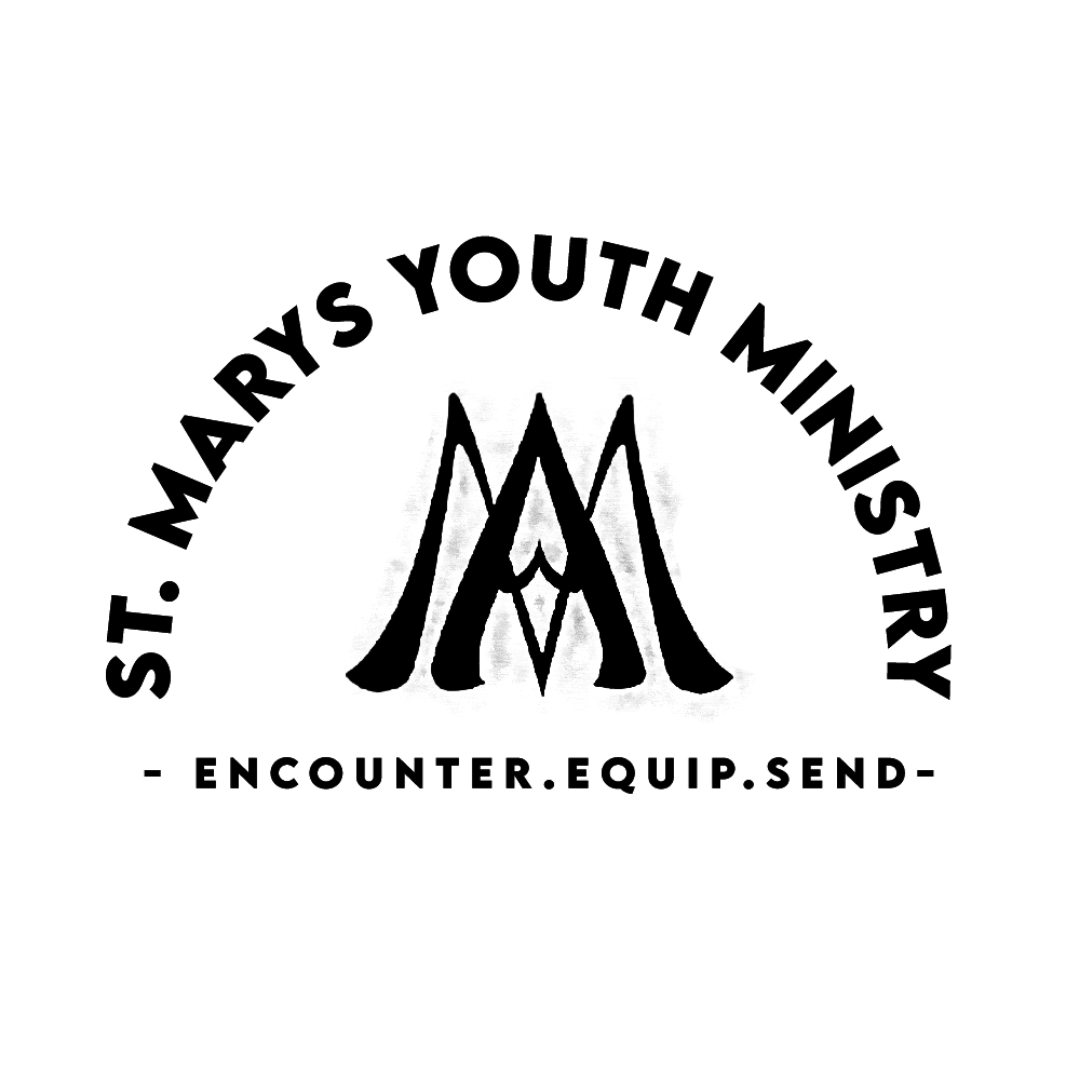 Vision: "To Encounter, Equip, and Send Youth to be ambassadors for Christ in their World."
Mission: "As a youth ministry, we have a passion for the young Church. We seek to minister to teens through dynamic events, intentional ministry, and a commitment to walk with them in authentic friendship. As a youth ministry, we strive to be active members of our parish family. We believe that teens can be missionary disciples to their friends, families, and larger community and seek to equip them to share their faith now and in the years to come."
The St. Mary's youth program is a community of students, growing together in faith.  We offer opportunities for fellowship, catechesis, bible studies, and service projects.
Programs
We are thrilled to start another year of youth ministry here at St. Mary's and St. Francis! While this year will look a little different, we have been getting creative with ways to minister to the teens of our parish community. This year we have several ministry options for your teen to stay connected. 
Registration for the 2020/2021 year is open!
Click the link below to register your teen for High School Youth Ministry
https://permission.click/xG751/us
A kickoff Retreat!!: The weekend of September 11th-13th, there will be a retreat for all teens registered for High School Youth Ministry this semester. We are going to bring the retreat into your home virtually with dynamic talks and prayer experiences that teens can do either on their own or together with their families. Then on Sunday night, come to Mass at 4:30 and stay for a powerful night of Adoration and Reconciliation immediately afterwards! 
Small Groups: These will meet once a week starting the week of September 13th. The small groups will consist of 5-8 teens and two adult volunteers. We have small group options that will meet in person as well as one that will only meet virtually. Throughout the semester the small groups will cover topic of faith and provide a place for teens to grow in community and discipleship in Christ. 
All Men/All Women Groups: These will occur once a month starting in October. Different from the small groups, these are meant to be a place for teens of the same gender to gather to dive deeper into what it means to be a Man of God and a Woman of God. There will be in-person as well as virtual components to these events.
Youth Mass: Join us every week for the 4:30 PM Youth Mass in St. Anne's! Want to join the Youth Band? Email Hannah for more information! htruetken@stmarych.org 
Hannah Truetken, Youth Ministry Coordinator
Contact Hannah at htruetken@stmarych.org
Cell: 214-562-9244
Parish Phone: 903-893-5148
Follow us on Social Media!
Instagram: sms_youthministry
Facebook: St. Mary's Youth Ministry
Check us out on Instagram where we go live at least once a week! We will post updates on both Facebook and Instagram.
See the Youth Ministry Calendar of Events or keep an eye on the bulletin for upcoming youth activities.