Ascend Young Adult Ministry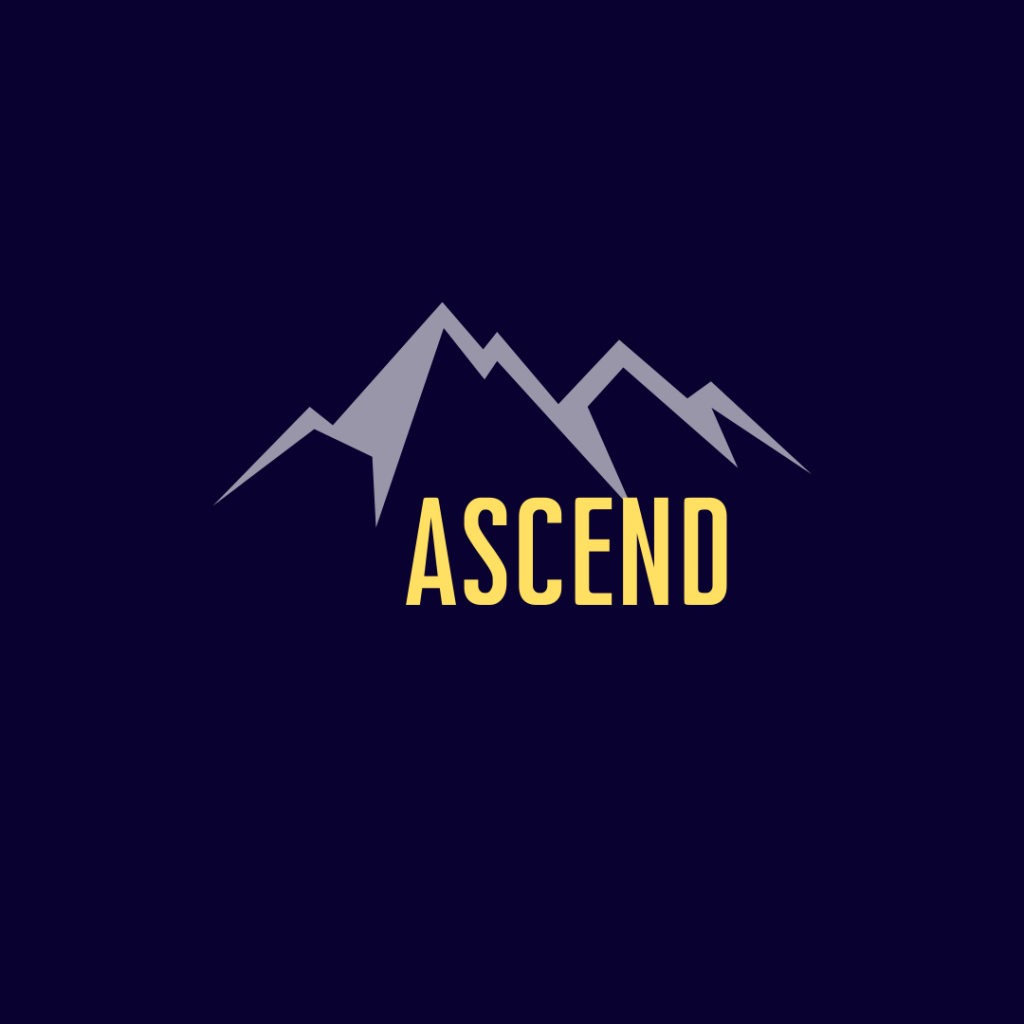 Welcome to Ascend Young Adult Ministry! The Church has been gathering in small Christian communities since the beginning. During these unsettled times of Covid, small groups offer us a time-tested model that enables us to still gather in community, grow in friendship, learn about the faith, and pray together. Along with many parishes throughout the diocese, Ascend will be offering small groups this Fall for young adults (18-35 yrs. old). We are so excited to offer these small groups with content created by Katie and Tommy McGrady that specifically addresses the realities of a Dallas young adult. The small group content follows the liturgical calendar, are based in the Sunday Gospel Scriptures, and are tailored to various life stages. The first season focuses on the Ordinary Time of the Church and meeting the Saints.
We would love for you to consider being a part of our small groups, whether or not you have ever been involved with our parish before! Please read the below information and see the small group dates to help with your consideration!
Season One gathers 7 times. Consistent attendance is very important to fostering positive dynamics within the small groups, so we ask that you look ahead at your calendar and only sign up for a group if you are able to make 5 of the 7 gatherings.
2.) The small groups we have planned are specific to life stages, meet at different times, and meet in different locations (virtually via Zoom, in homes, and in socially-distanced settings at the parish). Please only choose a group if you fall within the demographics and are comfortable with the location.
Each small group is lead by a facilitator. Your personal contact information (Name, Email, and Cell) will be shared with your group facilitator and group. Your facilitator will be reaching out to you sometime between August 21 & August 28 to welcome you and let you know of any important information you need for the group.
If have any questions or comments, please feel free to contact Hannah Truetken at htruetken@stmarych.org
Catholic Student Association at Austin College
The Catholic Student Association (CSA) at Austin College is composed of students at the College who actively and genuinely seek to grow in their Catholic faith. We recognize that faith is a journey that can lead us down many paths but it is a journey that needs to be nourished by Scripture and catechesis. We hold a Bible study on Wednesday nights at 8 p.m. in the Small Chapel. We also carpool to Mass at St. Anne's Church on Sundays by meeting at Zauk Circle at 10:15 a.m.
CSA participates in several organizations at St. Mary's Parish through various service projects. We assist in the Religious Education Program and serve as Extraordinary Ministers of Communion and Lectors at the Sunday Mass. We are here to serve our faith community in any way we can.
If you would like more information about CSA, please contact Holly Kapp at 903-486-2737 or hkapp16@austincollege.edu.
Click below for a brief introduction to Austin College in Sherman, Texas
http://www.austincollege.edu/about/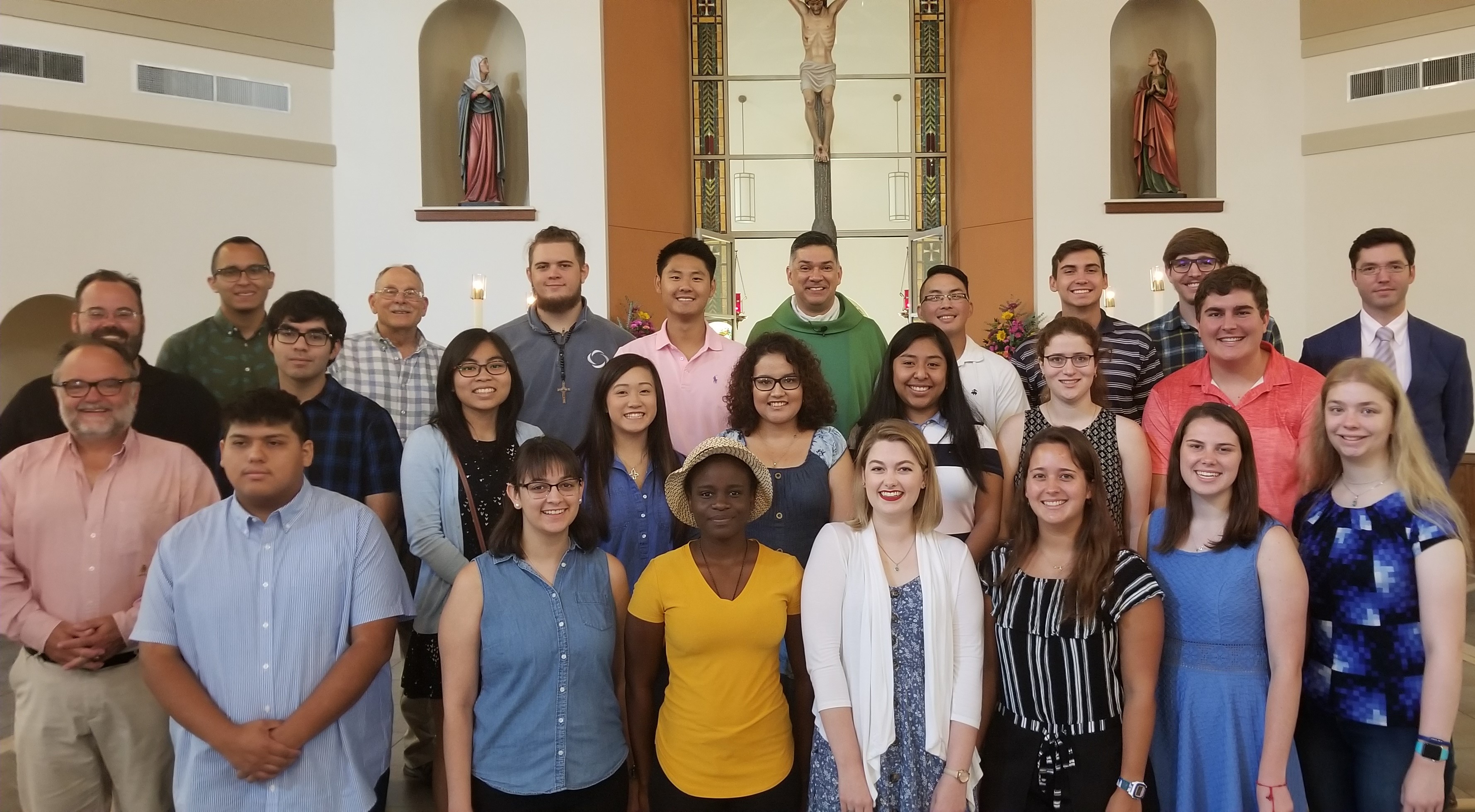 Austin College and Grayson College students and professors with Fr. Martin at St. Mary's Parish on Church Connection Sunday 2019.
Fill out this form and check back in the coming weeks for more information!
¡Inscripción para grupos pequeños de adultos!
¡Por favor complete este formulario y habra mas información en las próximas semanas!